Your Audio Engineer from Pre- to Post Production!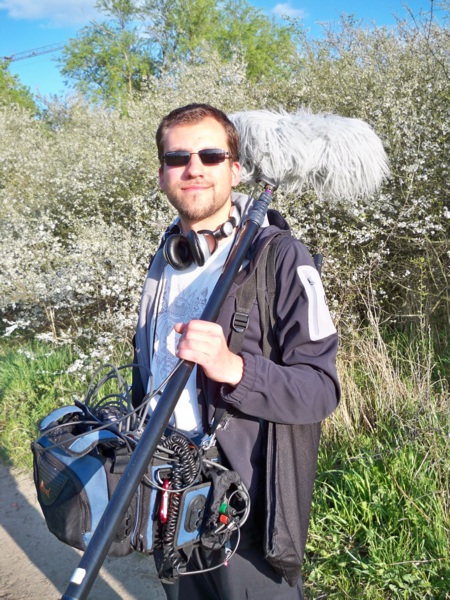 "Because we love making movies!"
My name is Dominic Titus, born in 1982.
Having earned a vocational diploma in Psychology/Pedagogy and having attended the SAE Institute, I have been involved as a sound mixer and a sound assistant in film shootings since 2008.
Furthermore, I have accomplished numerous side jobs as a sound editor/foley artist, e.g. internships at CinePostproduction Bavaria Film, Video and Audio Munich as an assistant in the theatrical mix, which have allowed me to acquire more experience and consolidate my knowledge.
It is essential to understand the entire production chain in order to achieve the best results at each of its links.
My enthusiasm lies in the location sound branch, and thus I prefer working as a production sound mixer on set.
Since 2010 I have been working as a registered freelancer, as well as renting out my complete HQ-audiogear.
I love movies. This passion is the foundation of my work. My philosophy is to use the best and most comfortable equipment in order to guarantee maximum quality and data security, since a perfect end product is in what all parties involved strive for. I want to do my part, in an easygoing way.

"Out of love of for film, perfection is our standard."
If you want a detailed CV, write us

For more information:
Profile on the network of the german film industry: crew-united.com
Member of the Professional Association of film sound: bvft.de
Profile on IMDB: imdb.com